Coinbase Pro Trading Bot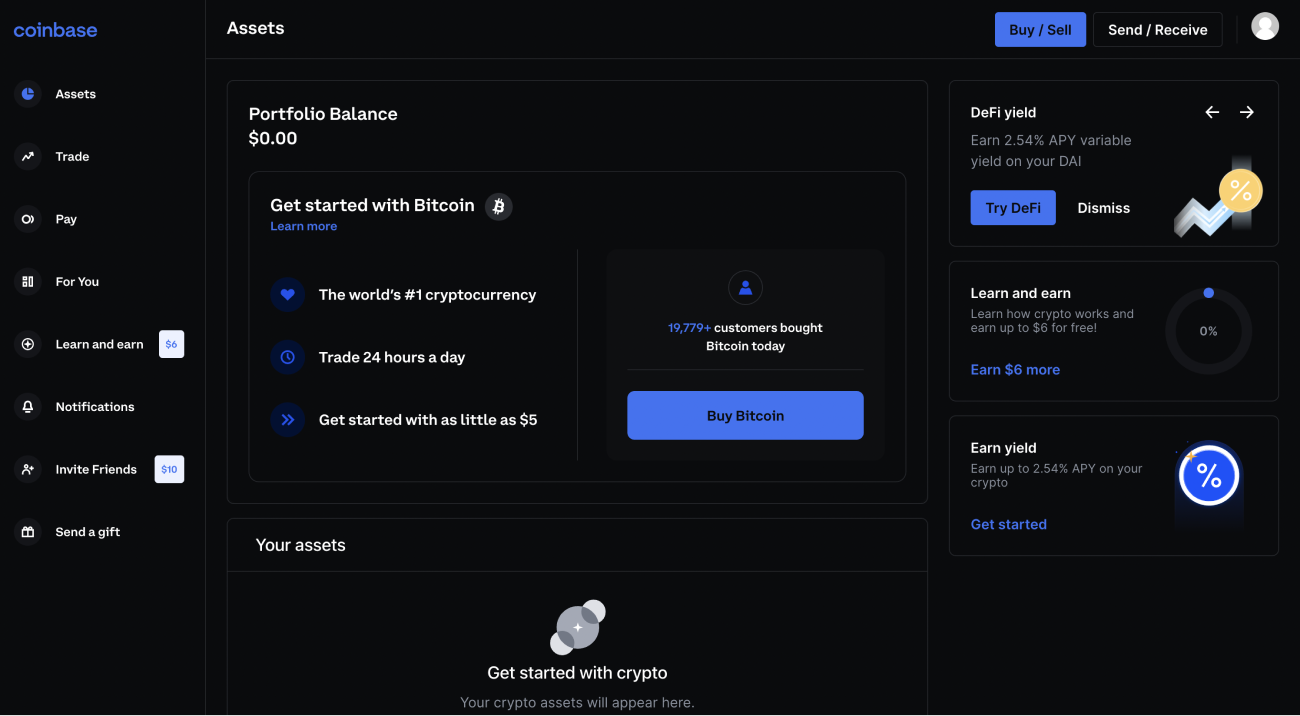 Among the diversities of trading strategies used by cryptocurrency traders, automated trading with specially designed trading robots takes a special place. Bitsgap developed the Coinbase Pro Trading Bot specifically for this purpose.
This trading application turned out to be so popular that a fairly large number of CoinBase clients, before starting trading, came to the Bitsgap website, registered and connected through the Bitsgap platform to the exchange with the special Coinbase pro trading robot api. Only after doing so, they launched autonomous and automatic trading.
How does Coinbase Pro Trading Bot work?
There are 2 types of Bitsgap automated trading advisors. The first option is based on the DCA (dollar cost averaging) strategy which works very well on crypto markets due to their predictable, cyclic behaviour. This EA is fully capable of replacing an experienced trader, and even surpassing his results within a stable trend with periodic correlation waves.
The second type of Coinbase Trading algorithm works during flat market periods or in a phase of long-term market consolidation. In this case, the grid strategy is applied, which has shown excellent results over the past 4 years.
What is Coinbase?
Coinbase is one of the top rated crypto exchanges that perfectly suits cryptocurrency trading with auto trading EA. This exchange features an outstanding technological infrastructure and robust cyber security measures. Coinbase Trading robot by Bitsgap showed amazing statistics not only in terms of the number of profitable trades on this exchange, but also in terms of risk management and money management. In other words, with high ROI, the risk never exceeded the values ​​allowed by professional fund management KPI. Having withstood the test not only in growing and flat, but also in falling markets, this trading EA has gained popularity among both beginners and cryptocurrency trading professionals.
A unique feature of the Bitsgap platform is the ability to launch several autonomous trading algorithms at once, which will diversify the portfolio both through different assets and through different strategies.
Coinbase API solution
To connect a trading robot, you must have Coinbase api trading technical opportunity. This crypto exchange provides a special Coinbase automatic trading application api connection. Connect an automated trading advisor or several algorithms directly to Coinbase via api and set your own list of restrictions and permissions to achieve perfect security of your transactions. In the cabinet on the Bitsgap website, comprehensive instructions for installing a trading robot on the Coinbase exchange are provided.
How about trial mode?
The platform also has a very useful free trial period feature. This is a great opportunity to do backtesting of auto trading strategies. Choose a cryptocurrency pair, AI algorithm and set the trading parameters that suit you. Also in some cases, you can take the default parameters, for example for HFT EA.
Fees
There are several tariff plans designed for both beginners and professionals. The easiest plan to get familiar with the platform and try to make your first money starts from just $29 per month. It is also possible to participate in promotions or get discounts for regular subscribers.
What about security?
Trading solutions by Bitsgap, including the trading platform, both lack the technical ability to manage financial assets held on your personal Coinbase trading account. Algorithms can only place orders according to the parameters you set or by default. The crypto exchange independently executes these orders and as a result, there is a continuous stream of transactions that are controlled by the trading robot.
How to start?
Register on the official website of Bitsgap, start a free trial period and start actively getting acquainted with the capabilities of the platform! Choose a few automatic trading options that are closer to your trading strategy and run backtesting. Also start trading in demo mode to evaluate EA performance in real time. You will be pleased with the results.